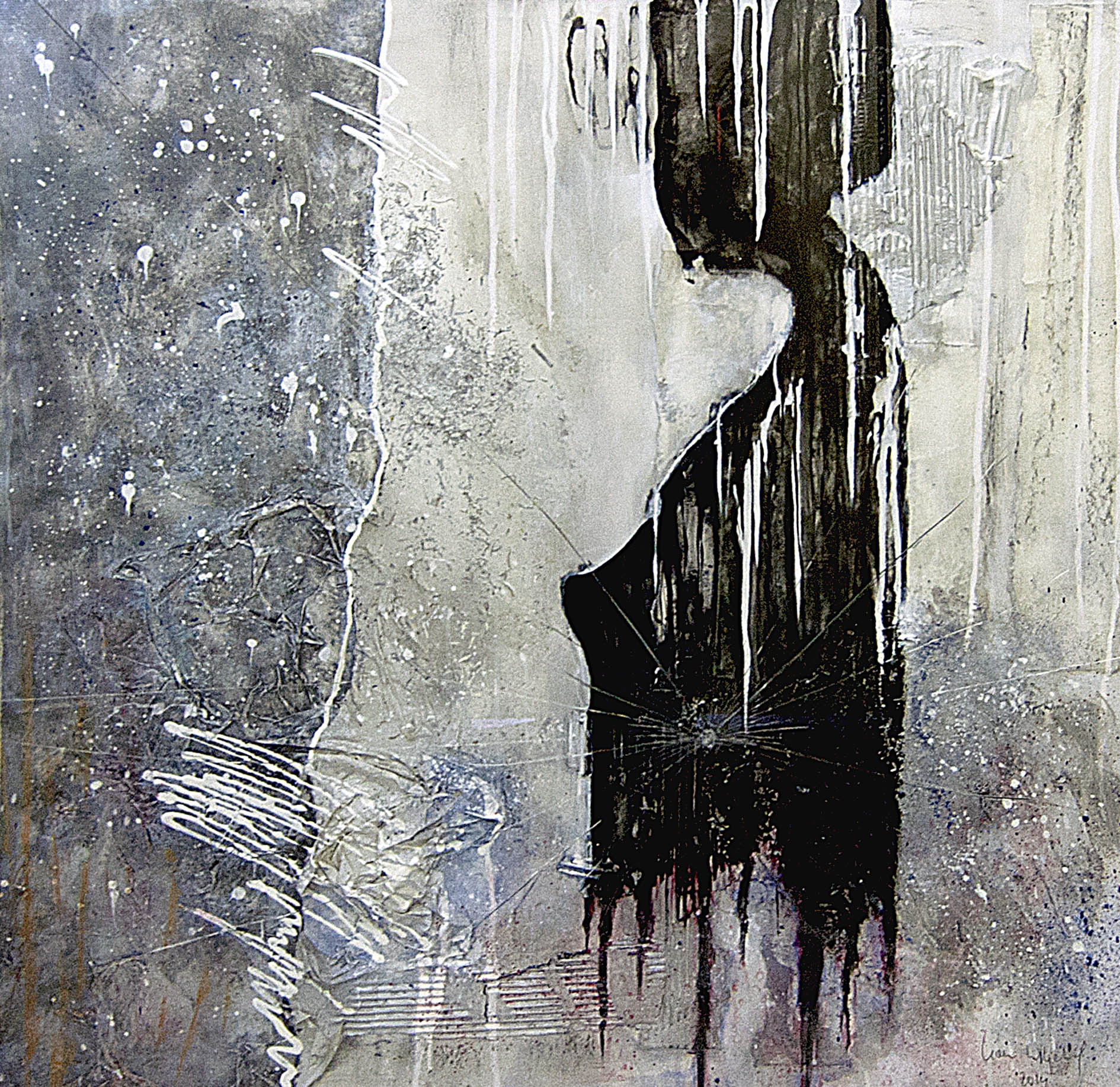 no title / 100 x 100 cm | acrylic on cotton with broken glass | 2014
Farewell, loss, grief, having to give up when you don't want to. Dreams are crushed and you appear as a spectator in your own existence. You mirror and are mirrored in the broken glass. Each hour of the day casts a different shadow.

Message: "Her body is giving up." I only know you through someone else and yet this message hits me like a sledgehammer. It may not go for you as you always thought it would: growing old with your beloved, enjoying the wisdom and love for each other. For me, it called the inevitable realization that everything is transient.

Then comes the unstoppable urge to give shape to what I experience: the sadness, the fear, the confrontation with my own mortality. Just like you, I am not done on this earth, not finished talking. Just like you, I do not know what is still given to me. You have your own way to go now, this canvas is my way with the thoughts and energy that this calamitous news aroused in me.

This painting was made to the music of Gabriel Fauré; Cantique de Jean Racine, opus 11 (1865).